About Florida Tile
A tradition spanning over six decades, Florida Tile crafts some of the world's most distinctive porcelain and ceramic tile. An American-made classic, Florida Tile is a leading resource for those seeking a colorful, unique tile installation. With its distinctive manufacturing techniques, Florida Tile continues to impress today with its signature products. Lauded by architects, builders, and property owners, alike, Florida Tile can be used both indoors and outdoors. Regardless of their intended setting, you can rest assured that your new Florida Tile will protect your walls from all elements and accidents. Hard-wearing, eclectic, and eternally stylish, Florida Tile can be incorporated into all types of settings, whether traditional or trendy. Options run the full style spectrum, from retro mosaics to European inspired glazed ceramics to porcelain that looks and feels like actual hardwood.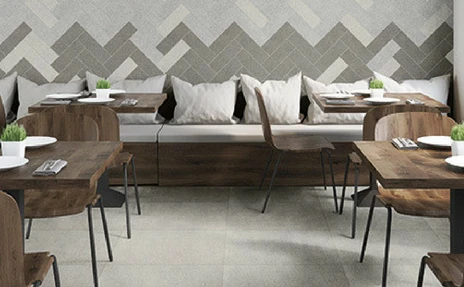 At Gales Carpet One Floor & Home, we are delighted to share our vibrant and vivid collection of Florida Tile products with our residential and commercial customers. Visit our showroom, located at 220 East Main Street in Riverton, WY today, and discover the possibilities of Florida Tile, or call us to schedule a FREE project estimate with one of our tile experts today.
Advantages of Florida Tile
Made to Last: Florida Tile is made to last and last. Never again will you worry about the unexpected - whether you're indoors or outdoors.
Easy on the Planet: Long prized for its lasting beauty and value, Florida Tile is also made to be gentle on the planet. Many products are considered environmentally sustainable and contain naturally-sourced materials.
Unique Accents: Aimed at accenting all your harder-to-reach spots, Florida Tile takes enormous pride in offering products and styles that you'll feel good about with its unique accents and moldings.
At Gales Carpet One Floor & Home in Riverton, we are your local tile flooring provider for Fremont County, WY and all Northwest, WY.