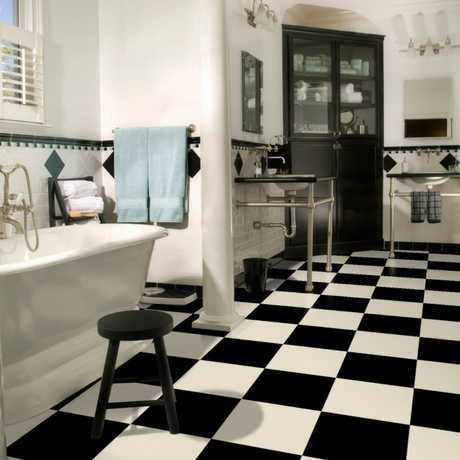 One of the most popular options for flooring today is linoleum. It is often used in both new homes and re-flooring projects for older homes, as well. Below, you'll learn more about exactly what linoleum flooring is and how it works in the home.
What is Linoleum?
Linoleum is a type of flooring that is created from a mixture of materials. Typically, linoleum contains linseed oil in a solid form, pine resin, cork, wood dust, and various other mineral-based fillers. These materials are usually placed on a canvas base.
How tough is Linoleum?
Many people are surprised to learn that linoleum floors are remarkably resilient. A linoleum floor can stand up to much foot traffic, which can make it a good choice for homes with children and pets. The average linoleum floor may last for 15 years or even longer in some cases. Linoleum is resistant to moisture. However, excess water can still eventually penetrate the material and cause damage.
Linoleum Floor Maintenance
Linoleum floors are incredibly easy to maintain. Daily sweeping will do a great deal to keep the linoleum clean and looking beautiful. Mopping is usually only needed when there are splotches or stains that the broom won't remove. Linoleum should never be drenched. Wet the mop lightly and do a light mopping over the entire surface of the linoleum. Sponge mops are often excellent tools for linoleum floor cleaning. While there are specific linoleum cleaning solutions available, they are usually not necessary unless the floor has highly resistant stains.
If you have any additional questions about linoleum, visit our store today for more information.
At Gales Carpet One Floor & Home in Riverton, we are your local linoleum flooring provider for Fremont County, WY and all Northwest, WY.