Surface Art
Gales Carpet One Floor & Home is your local tile supplier and we carry Surface Art Tile. The first step is deciding that you want to use tile for your upcoming project, the next step is deciding the type and style of tile you want to use. Tile is one of the oldest surface materials in the world, and although styles and aesthetics have changed, the manufacturing process has not.
The tile manufacturing process has remained the same for decades, using raw materials like sand and clay and firing the materials in a kiln. To create shapes with the tiles, chemicals are added and glass is used for glazing the tiles. Tiles are not meant for just flooring, you can also use them on walls and in showers.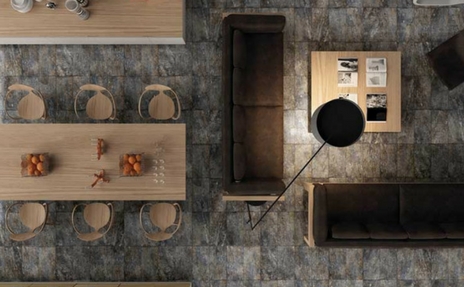 Surface Art Tile Products
Ceramic wall tile from Surface Art is characteristically porous. These tiles can only be used on walls and for scratch and stain resistance use a porcelain glaze. Most wall tiles feature an absorption rating of 7% or more and can only be used indoors.
You typically only see ceramic tile used in residential settings. Ceramic tile is porous so it shouldn't be installed in areas with a lot of moisture like outside. Ideally you can install ceramic tile in places like your kitchen and bathroom and cannot be used outside.
Surface Art also manufactures porcelain tile. They offer porcelain in two different options, one can absorb some moisture and the other is almost completely moisture resistant and can be installed in bathrooms, kitchens and laundry rooms as well as outside as a patio or walkway.
At Gales Carpet One Floor & Home in Riverton, we are your local tile flooring provider for Fremont County, WY and all Northwest, WY.